After ten years in this creative field, I've met some incredible business owners. Instead of sitting on all this awesomeness like a dragon hoarding dead-dude-gold, I'm going to share them with you! So this month, I'm introducing you to Hope of Hopebroidery.
Tell me a little bit about yourself and your amazing business.
I'm Hope (she/her), an embroidery artist, teacher, and writer originally from the Gulf Coast of Alabama and currently living in East Tennessee. Although most of my work involves producing free, beginner-friendly tutorials via social media and my blog, I also offer digital patterns, monthly embroidery kits, and various supplies through my shop. I also have a beginner-friendly embroidery book set to be released January 17, 2023! I love that beginners will be able to access the book through their local libraries; I can't wait to see what everybody makes!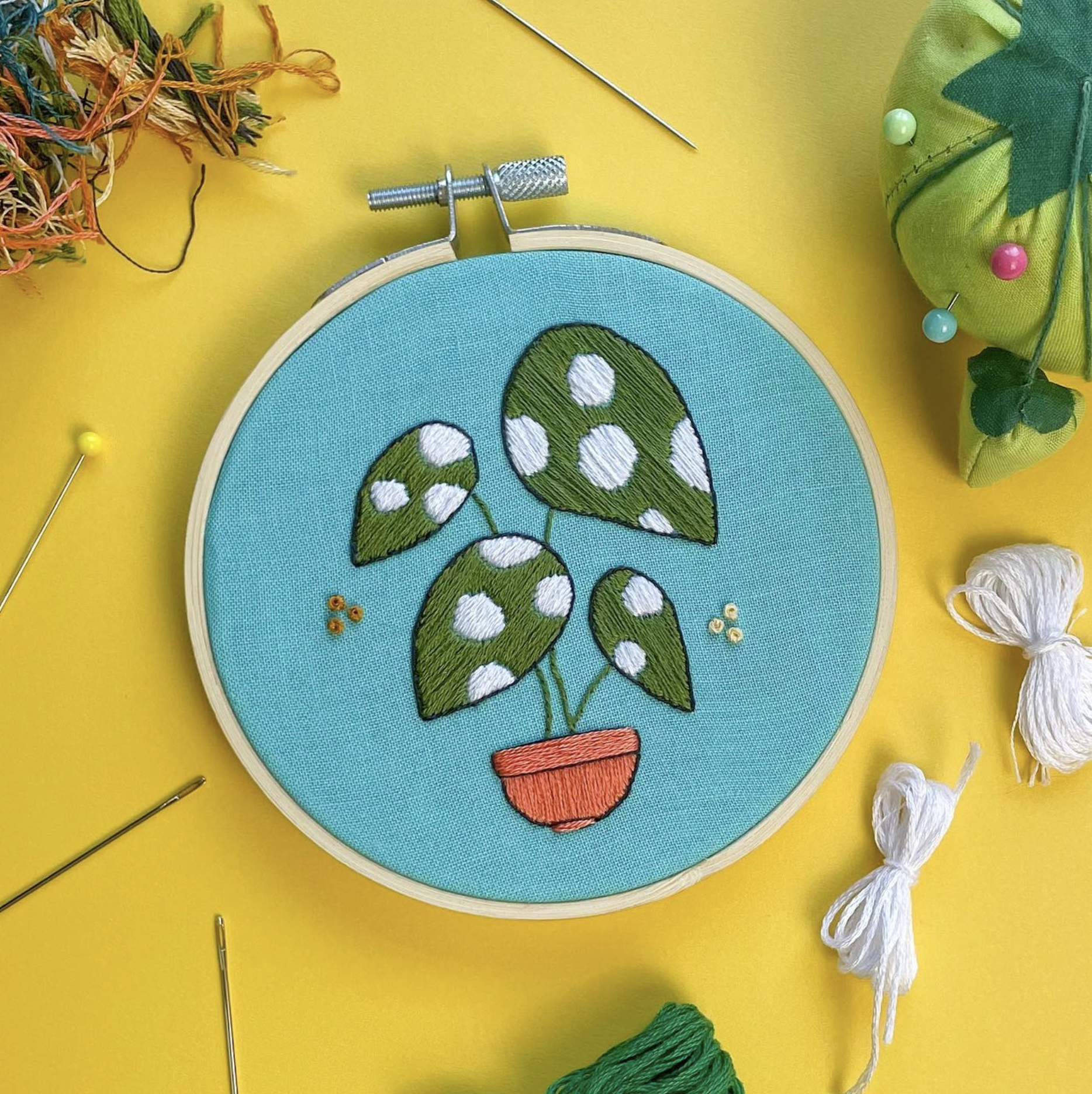 What is the coolest (or weirdest) thing you've ever done?
I used to answer this with "I once got to sit inside one of the DeLoreans used in Back to The Future," but recently learned that the specific car I had snuck into was actually a controversially-created replica (i.e., a fake!). No wonder it was so easy for me to sneak inside! You can find more about the controversy HERE.
What is your hidden talent (outside of work)?
I'm a fairly decent roller skater! I don't get the chance to skate all that often these days, but I did roller figure skating as a middle schooler and can still (sort of) hold my own at the rink!
What book do you share with all your friends?
There are a few books I've recently read that I cannot stop recommending to friends!
Jen Hewett's This Long Thread is a thoughtful and nuanced collection of essays, interviews, and survey responses that provides for a powerful look into fiber work (whether that's through the creation of functional or wearable pieces, the practice of craft, or the creation of art in general). I'm so grateful for this book, and I'd recommend it to anyone – not just my art friends!
Erik Olin Wright's How to Be an Anticapitalist in the Twenty-First Century, Dean Spade's Mutual Aid: Building Solidarity During This Crisis (and the Next), and Phil Jones' Work Without the Worker are fairly recent reads and all books I find myself recommending to friends who express any sort of interest in imagining a world beyond our current capitalist system.
I've read Ling Ma's Severance twice now, and will not stop shouting at friends to read it – with a warning that it is incredibly relevant to our current situation, pandemic-wise, so approach that one carefully if you're not weirdly comforted by those sorts of themes in fiction.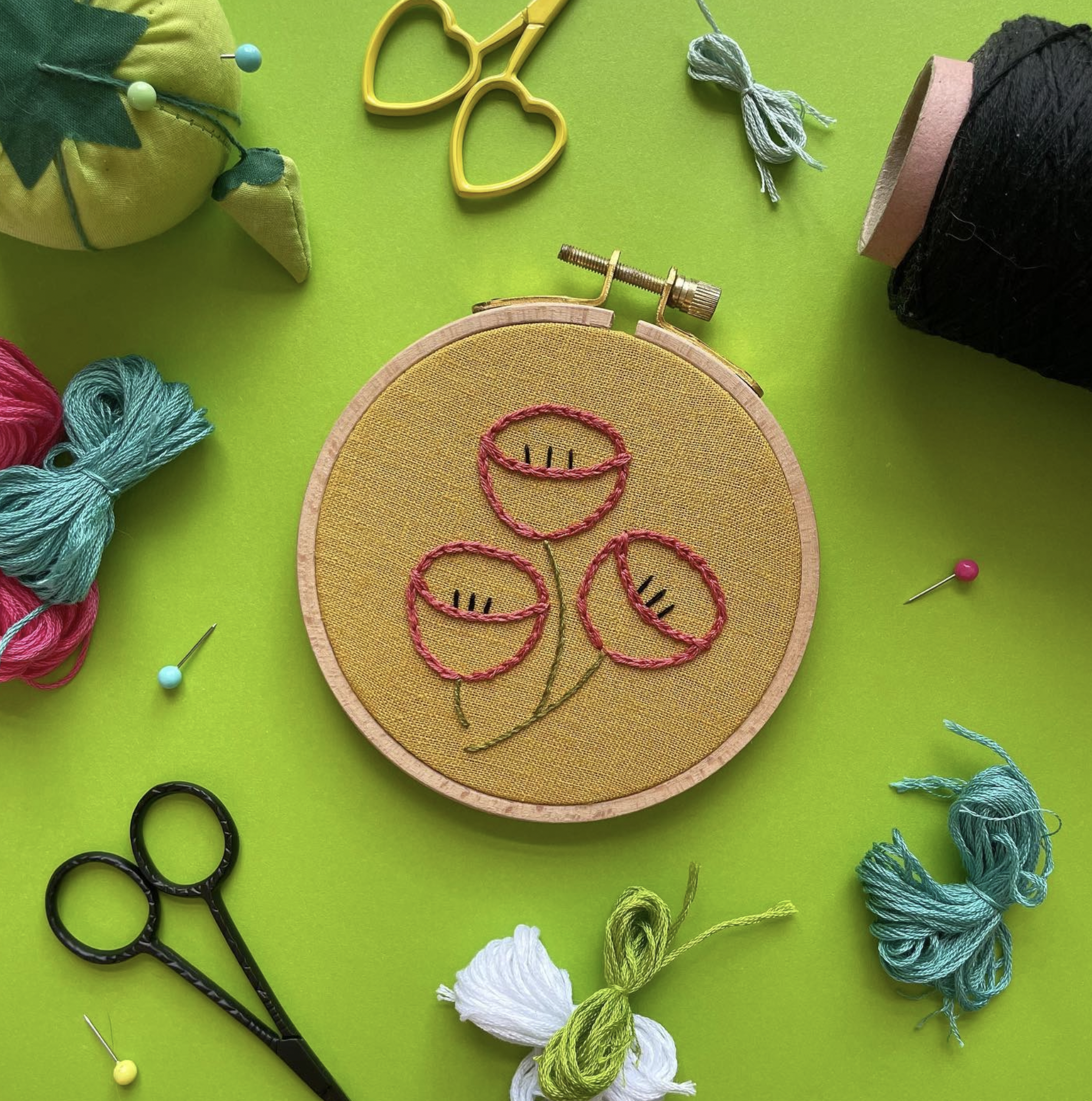 What is your biggest passion outside of your business?
I remain passionate about keeping myself, my family, and strangers safer during the ongoing COVID crisis. I am deeply angry at our government's lack of transparency, their failure to appropriately educate the public, and their near total inaction when it comes to providing us with adequate financial, medical, and social assistance. I've recently channeled this passion into joining a volunteer-run collective that advocates for making changes in this area; experiencing solidarity with others as we work toward a better world has been a wonderful experience.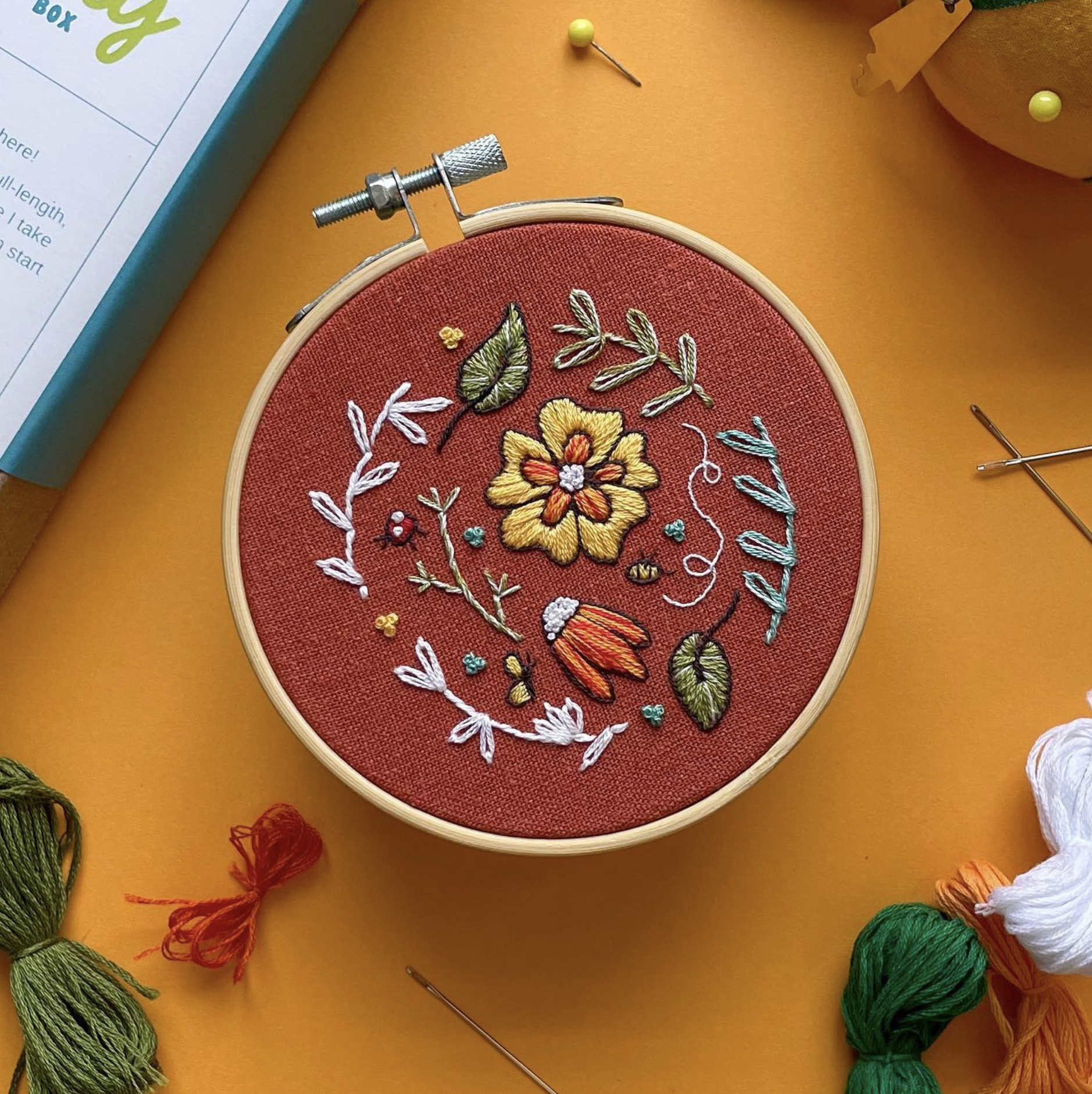 What embroidery project are you most proud of?
I never know how to answer this question! I always land on "the last one, and the next one," if that makes any sense at all!
What one thing would you recommend people to check out from your website/Instagram?
I would love for people to check out the new book section of my website where I tell you all about what to expect from Satisfying Stitches, and provide links to help you pre-order your copy! I'll be adding additional pre-order links as they become available, and would also like to reemphasize just how meaningful it would be for you to request it at your local library as well!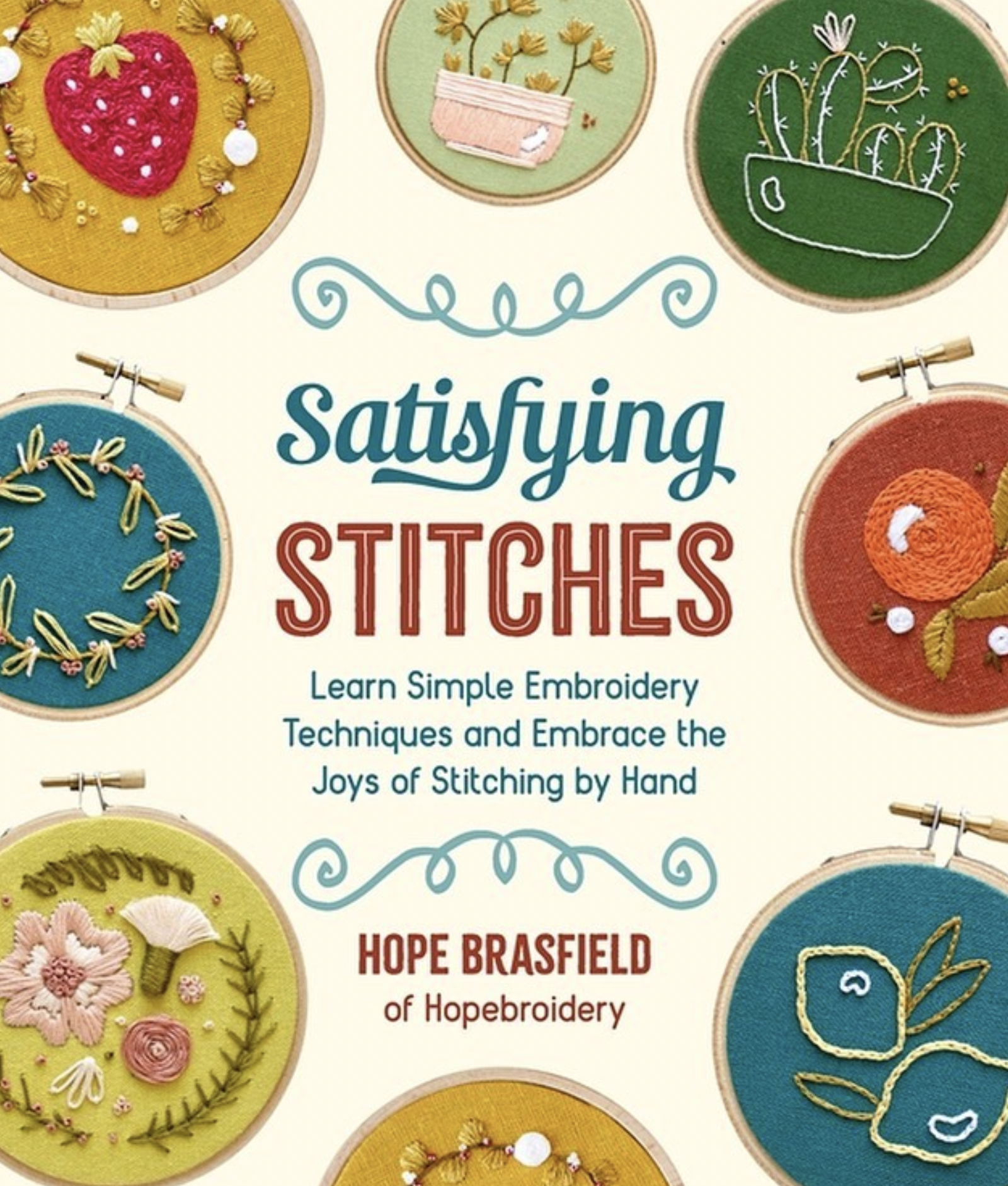 I'd also love to share two blog posts I am most consistently sending to non-art, embroidery-curious friends: How to Choose an Embroidery Kit (a post where I take you through a few different considerations to keep in mind when shopping for the right kit for you), and Why Does Your Hand Embroidery Look Bad? (a post where I've posed a series of questions to help you work out whether your work actually looks bad, or if you're maybe just being a little too hard on yourself).
Thank you so much for reading this interview. Don't forget to check out Hope's book and, if you're interested, place a pre-order. Pre-orders determine how well the book will do, how much support Hope receives from her publishers, and how much press she can get come launch day.