There's never been an official contest, but I think that I have the coolest fans. (I acknowledge I may be just a smidgen biased.) That's why I love to take a few moments each month to showcase the talent of someone who caught my attention on Instagram. This month I'm bragging about Lauren (@el_sanko).
Tell me a little bit about yourself.
Grew up a big weirdo in a small Midwest town. I was the kid dancing in the aisle at the grocery store. I loved rocks, the outdoors, books, and being left the hell alone to play with Legos. Learned to embrace the weird even more at college on the East Coast. Started in academic publishing then moved to superhero comics at a certain MARVEL-ous company. Bounced to LA for television development and later Portland, OR, to juggle both comics and television for a production company. Decided it was time to become the scientist young me wanted to be so I went back to school for geology starting in 2017. And this year, 2022, I'm starting a Masters program in geology…! Gonna science the hell outta stuff, y'all. Still freelance editing comics too…only now they are all non-fiction books on topics like patient advocacy, the Civil Rights Movement, and figures in U.S. LGBTQ+ history. I still love the outdoors dearly and have far too many hobbies (skiing, climbing, backpacking, canyoneering, etc). Oh! And did I mention I love needlepoint?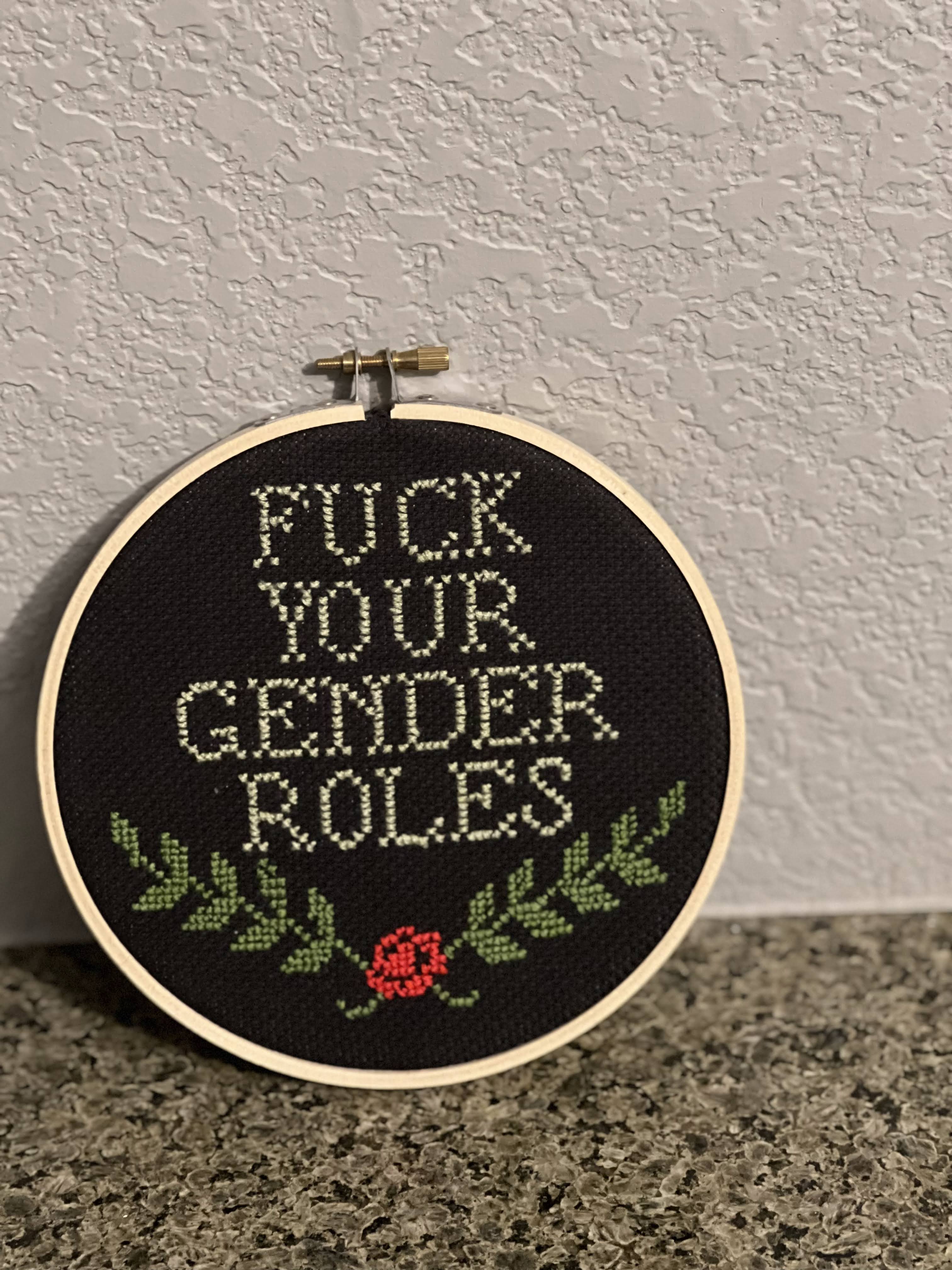 What is your hidden talent?
I'm a halfway decent karaoke talent, mostly cuz I'm a theater kid and I just can't freakin' help going ham when I'm on a stage. Favorites: Metallica's "Enter Sandman" and singing Joanne in Rent's "Take Me or Leave Me" with my uber-talented opera singer friend.
What is the coolest (or weirdest) thing you've ever done?
I had squirrel (shot in the front yard from the bathroom window) for my very last meal before leaving for college. It was a sort of, uh, a right of passage in the small Missouri town I grew up in. Pretty tasty, all things considered.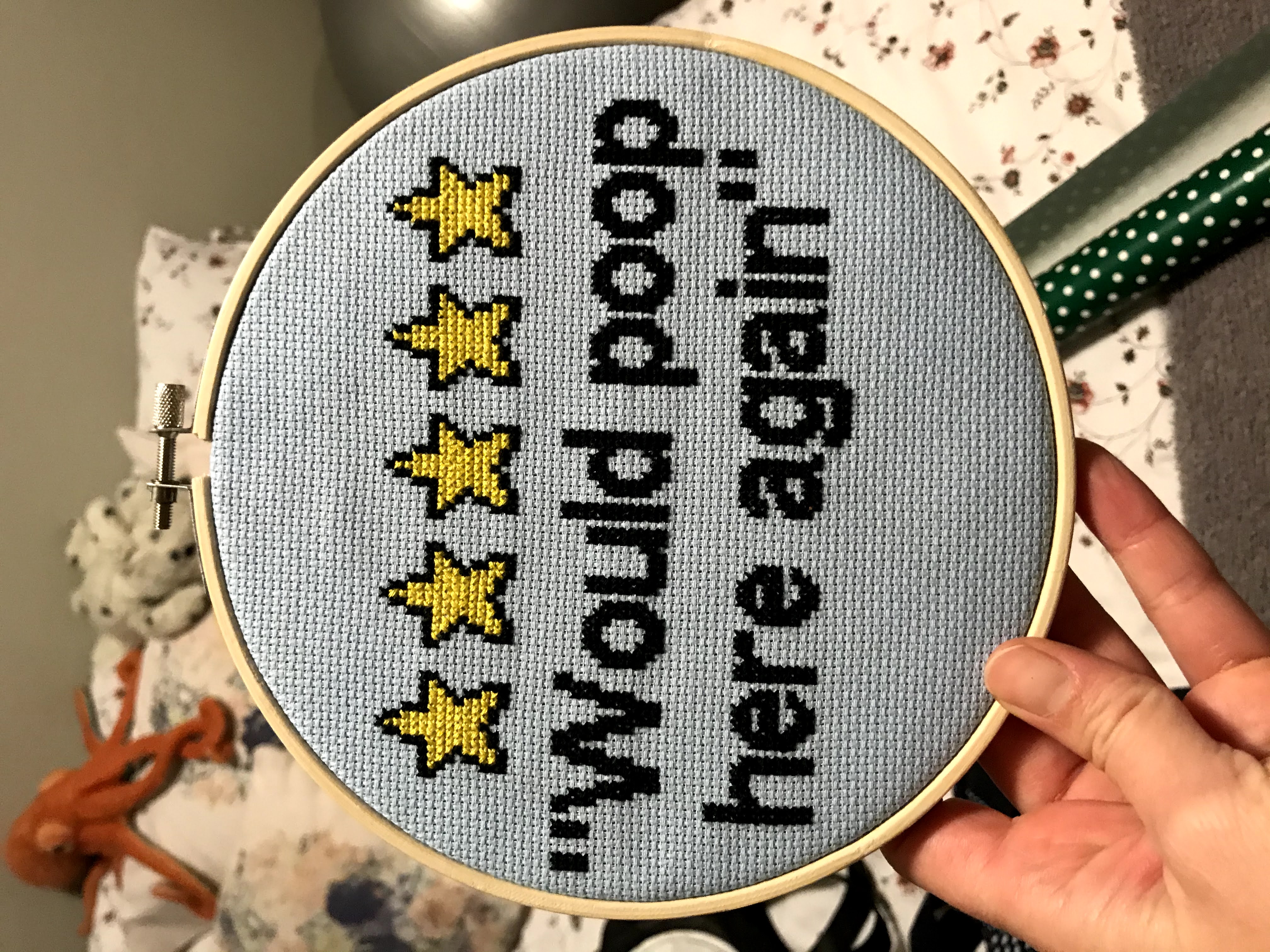 The song that's currently in your head?
Miss Chatelaine – k.d. lang & Orville Peck
The book you share with all your friends?
The Expanse series of novels/novellas (by James S.A. Corey). Just top notch, well-researched space drama. All the scientist friends, including myself, give it loads of thumbs up for referencing actual science, especially the physics.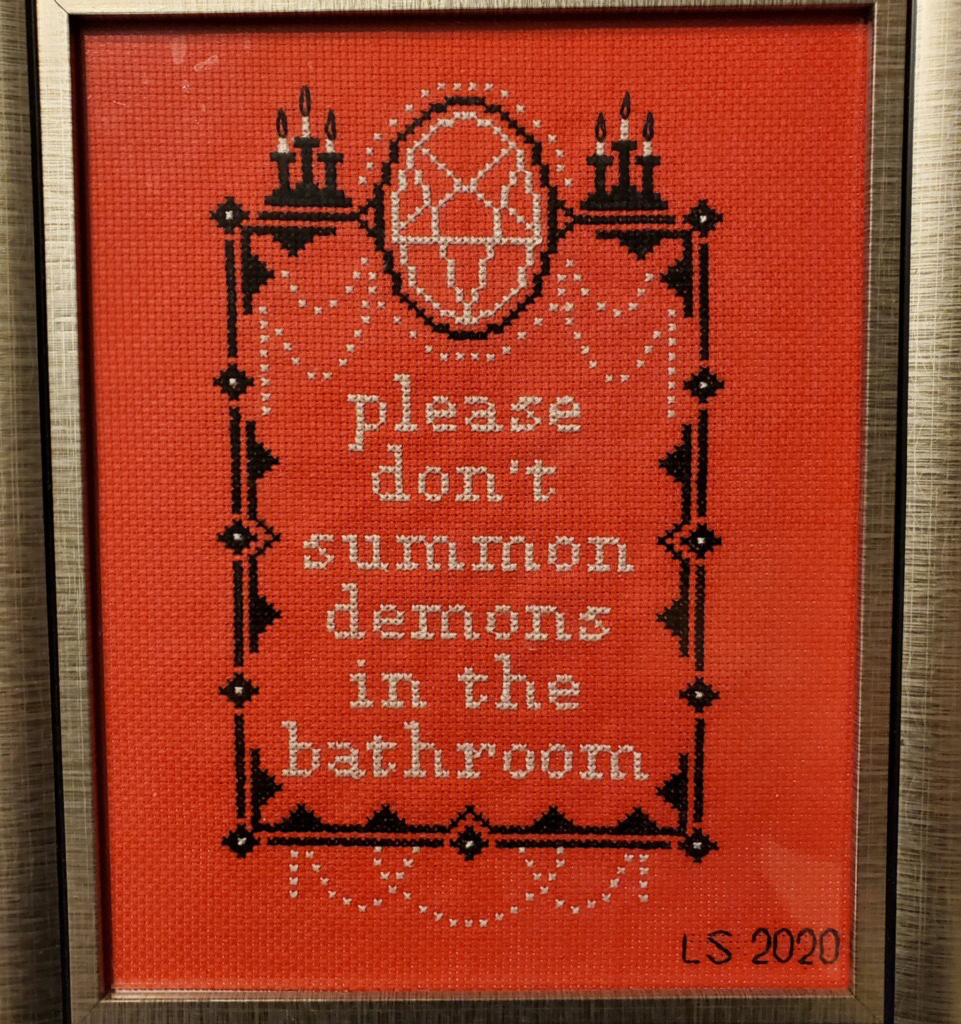 What superlative would you give yourself?
MOST LIKELY TO DO TOO MUCH AT ONCE. #Overachiever
What embroidery project are you most proud of?
Probably the "It's Not A Crack House, It's A Crack Home" xstitch pattern I did as a holiday gift. It's still the largest pattern I've done so far and it took FOREVER. Pat on the back for some superior patience and stick-to-it-tive-ness.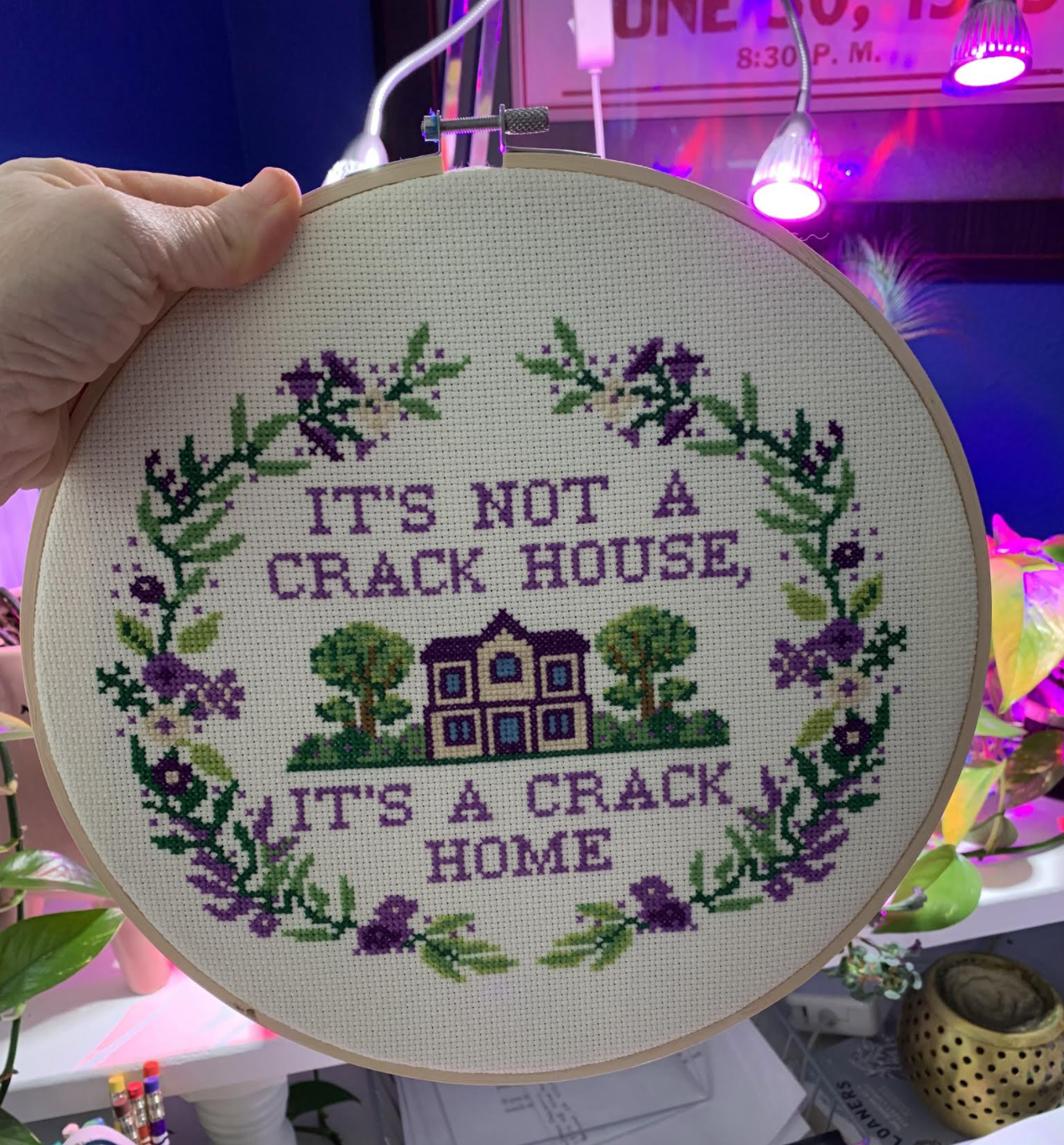 Want to be interviewed next? Email me at megan@poplushembroidery.com with your Instagram handle.