Ready to level up your embroidery skills? Learn these three stitches to increase your XP.
Stem Stitch
This stitch is great for curving lines and is almost identical to a split stitch. The difference? You come up beside the thread instead of splitting it. Start with a running stitch. Come back up through the fabric at the halfway point of the last stitch but to one side of it. Go back down through the fabric about ¼" further along the pattern line, making a second running stitch. Repeat this until you have covered the pattern line. You'll work at a slight diagonal across the pattern line and keep to the same side of your stitches.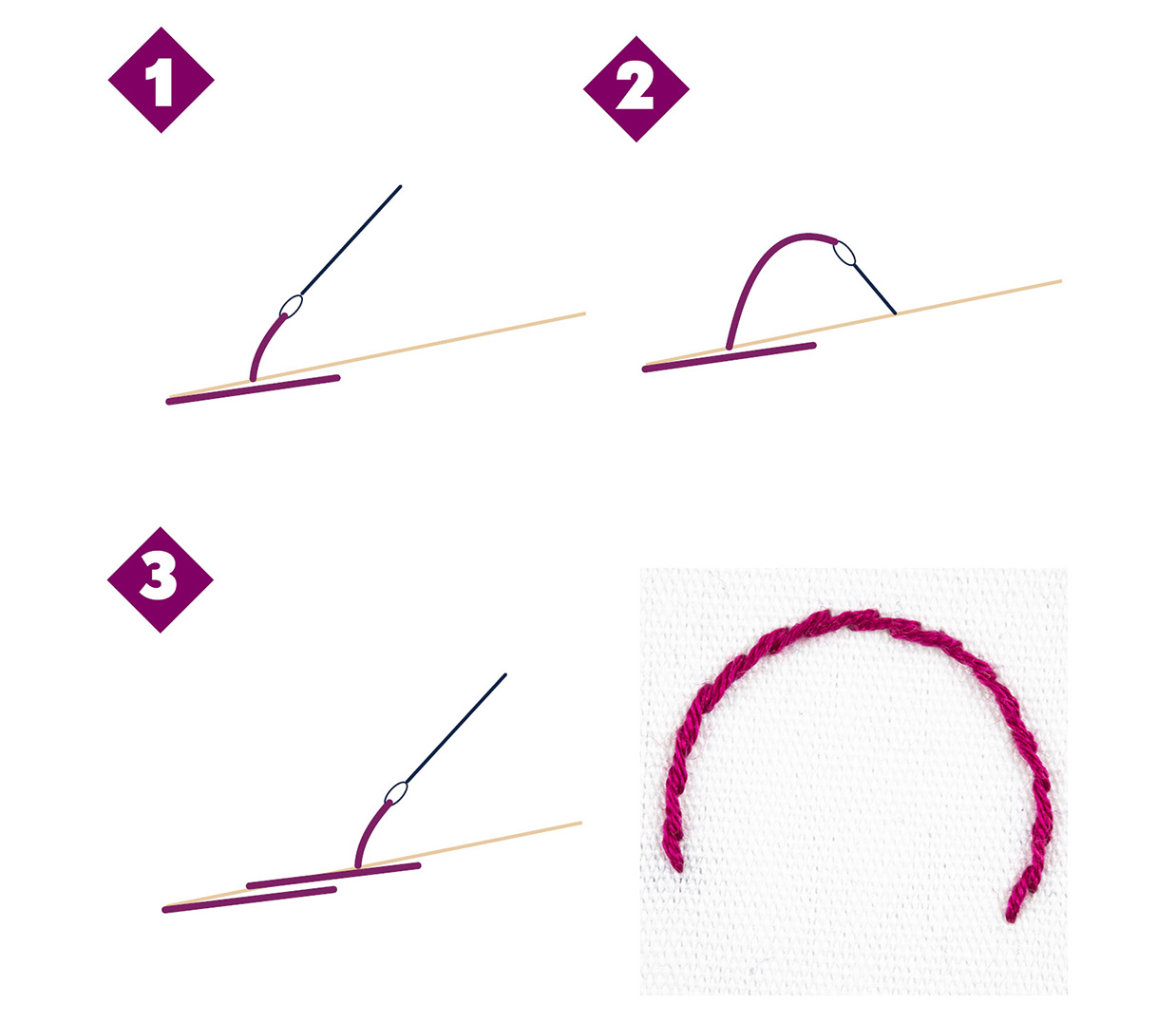 Chain Stitch
I honestly didn't know about this chunky, textured stitch until recently and then I learned to do it the 'cheating' way. Apparently this makes it super easy to sew so that's the way I'm going to teach you. First, sew a small running stitch. Come up 1/4'' ahead of the stitch on the pattern line and pass the needle through your small running stitch. Pull the thread tight. Go back down the same hole you just came up. Basically, you're making a running stitch that got hooked by the first stitch. Come up 1/4'' ahead on the pattern line and pass your needle through the bottom of the last stitch, hooking the thread again. Pull tight and go back down the hole you started the stitch in. Continue and repeat, linking your stitches together by passing your needle through the bottom of the last one.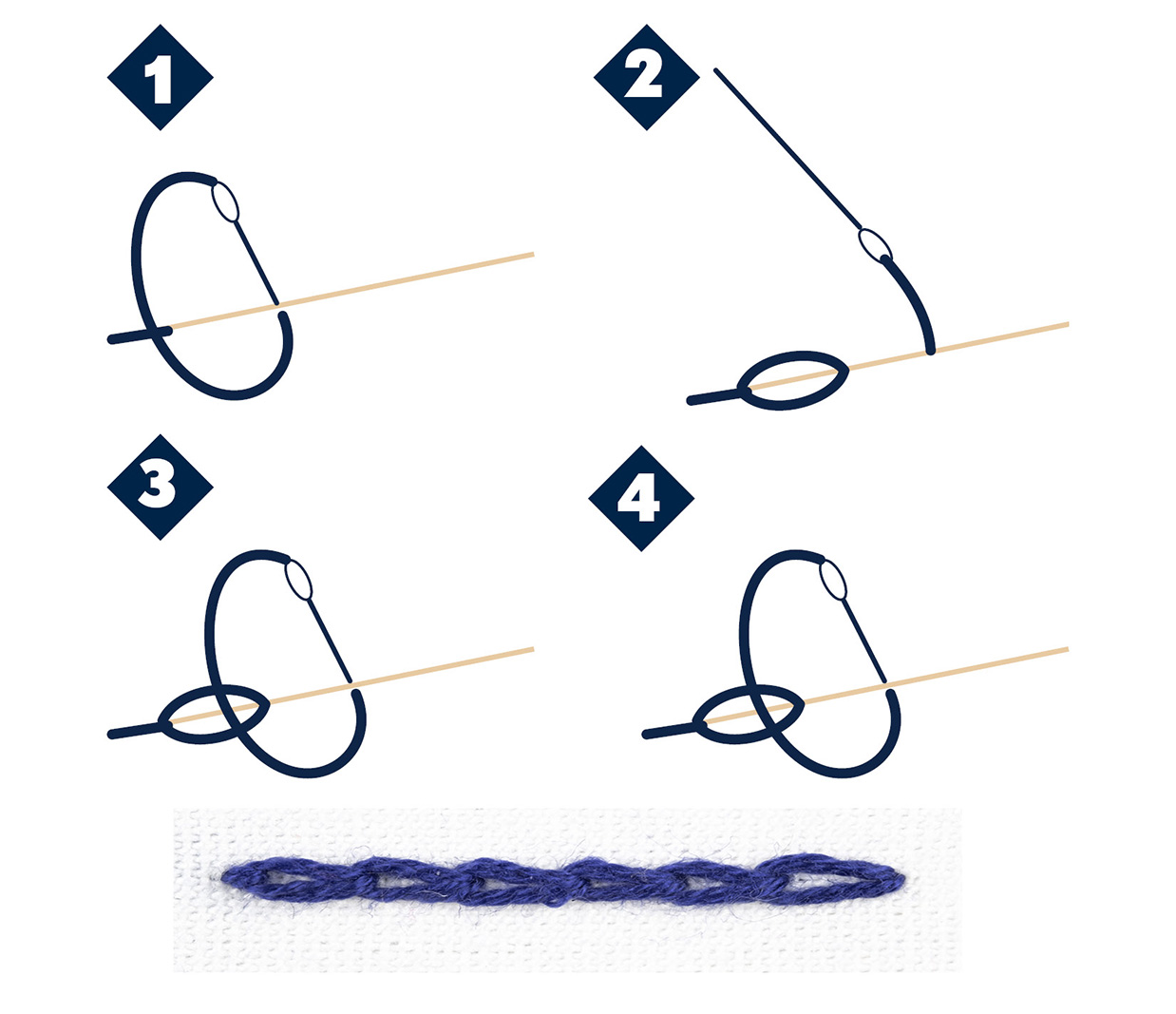 French Knot
You can do this! I avoided this stitch for years and now I wish I'd known how easy it was because I love it. So let's make some knots! You'll need both hands to do this stitch so set your hoop on a table or in your lap. Come up where you want the knot. With your non-needle hand, hold the thread a few inches above the fabric. Pull the thread taut. Place your needle in front of the thread and wind the thread around it twice. Keep the needle still for this, wrapping with the thread instead, but also keep the thread taut so it doesn't fall off the end of the needle. Re-insert the tip of your needle next to, but not into, the hole you originally came up. Keep your needle steady with just the tip through the fabric while you give the thread a downward tug with your non-needle hand. This will coil the thread. Push the needle through the fabric and Bam! You have a knot!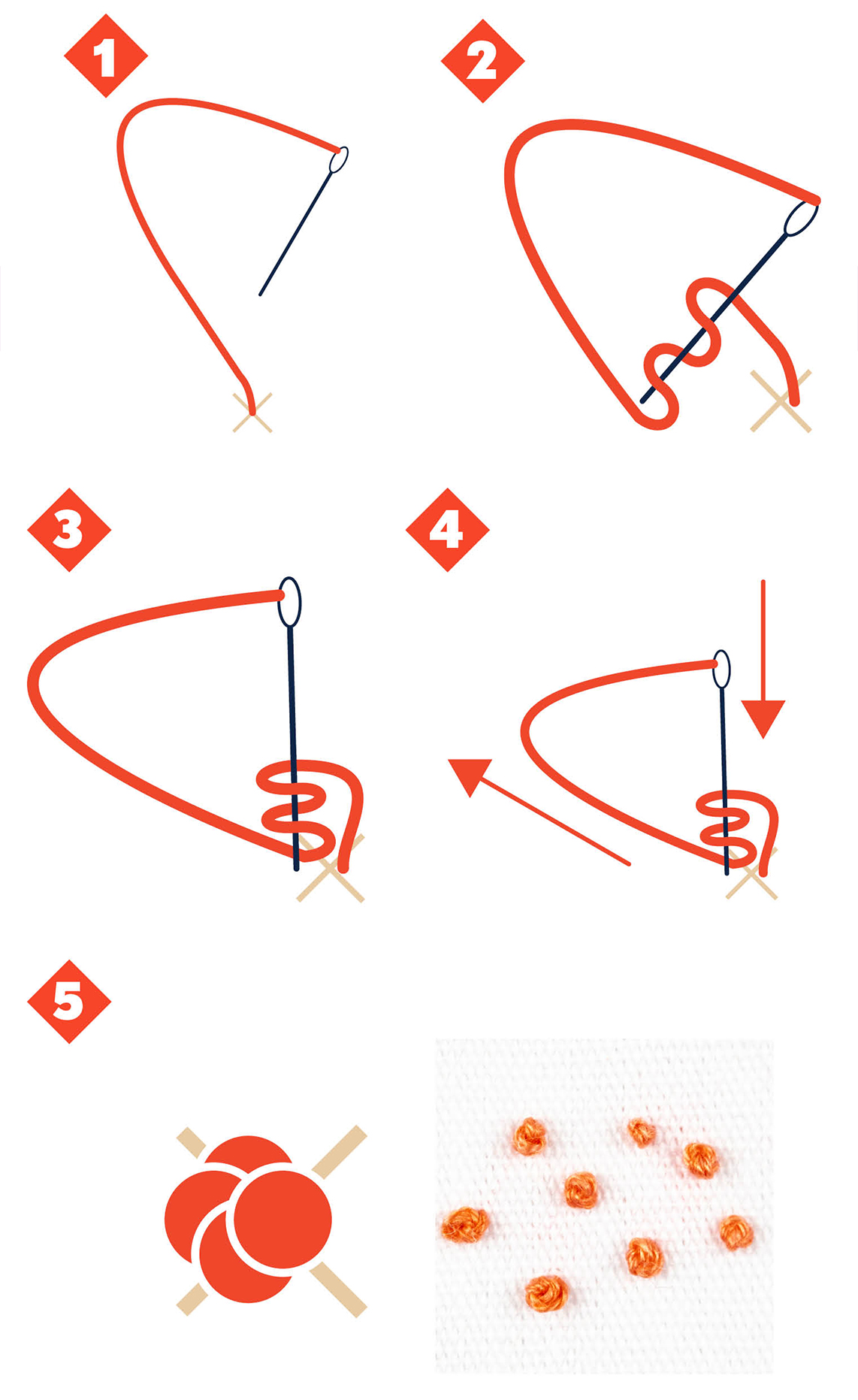 You can also watch this short video to learn all of these simple stitches.
Now that you know these extra three stitches? You can sew anything!