After ten years in this creative field, I've met some incredible business owners. Instead of sitting on all this awesomeness like a dragon hoarding dead-dude-gold, I'm going to share them with you! So this month, I'm introducing you to Katie of Light From Lantern LLC.
Tell me a little bit about yourself and your amazing business.
Katie Rempe is my name and I own Light From Lantern LLC, a magical making brand of knitting patterns and teaching material which inspires 'knit witches' and aspiring magical folk in combining magic into the making process. I'm also the producer and co-host of Knit A Spell, a podcast where I talk about the symbiotic relationship between crafting and 'The Craft' with my co-host, palmist and psychic, James Divine.
I was most recently the Creative Director at Skacel Collection, which distributes addi needles and several yarn brand throughout North America. I designed yarns and colors, worked with international mills and designers, attended trade shows, but missed interacting with the end user. So, when the world changed in 2020, I decided to leave to begin my own company.
What is the coolest (or weirdest) thing you've ever done?
I once hired a psychic to do a reading for my Chihuahua, Pancakes! I learned my dog was salty that I hadn't knit her anything since I'd adopted her, and she requested I knit her a blanket. She specifically requested a peachy-pink colored yarn with a design that wasn't too girly. That's what lead to me designing my Little Blankie pattern (available in Ravelry) and she absolutely loves it.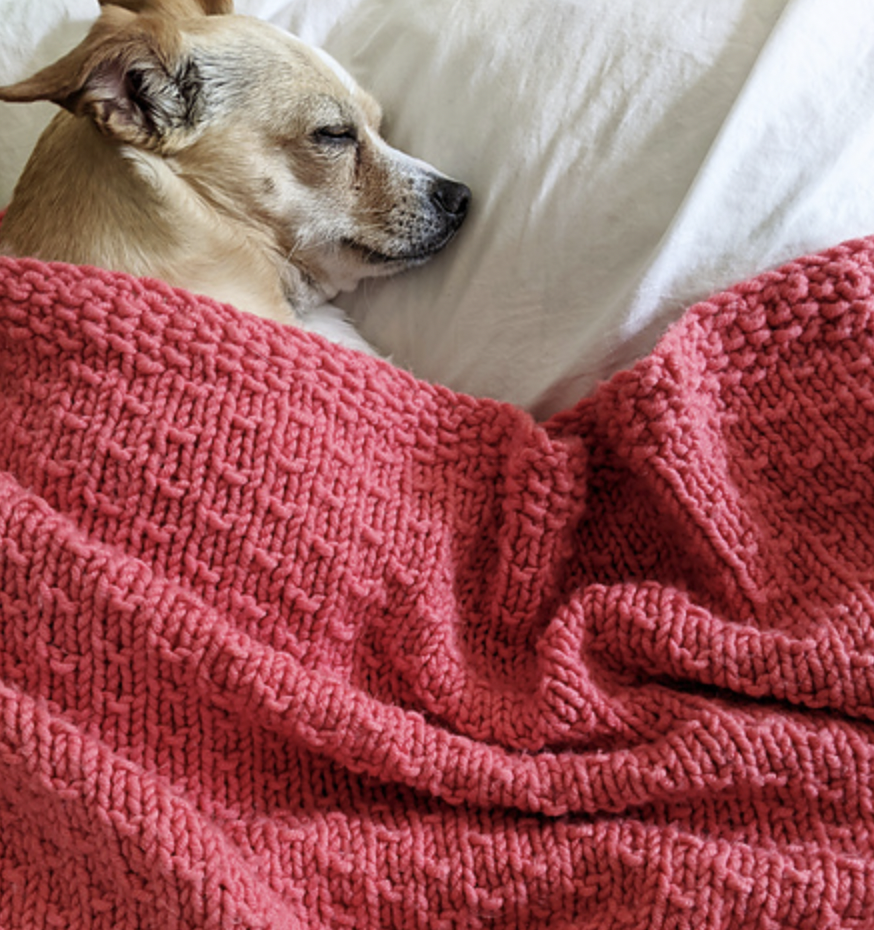 What is your hidden talent (outside of work)?
I am a karaoke queen! There's a place in Seattle I used to frequent which had private rooms, but over time I found it was much more fun to sing at the public bar! I love big songs so Donna Summer, Stevie Nicks, Evanescence and songs from Wicked are always in my rotation.

What book do you share with all your friends?
As someone who loves to read, this is a tough question to answer. I think your readers would enjoy a book called Cord Magic by Brandy Williams. It was such a inspiring collection of magical instruction around very digestible examples with a beautiful section on color. For any magical maker out there interested in combining magic with string, this book is for you!
If you're interested in learning more, I also interviewed author Brandy Williams on my podcast Knit A Spell back in February. You can listen to that interview HERE.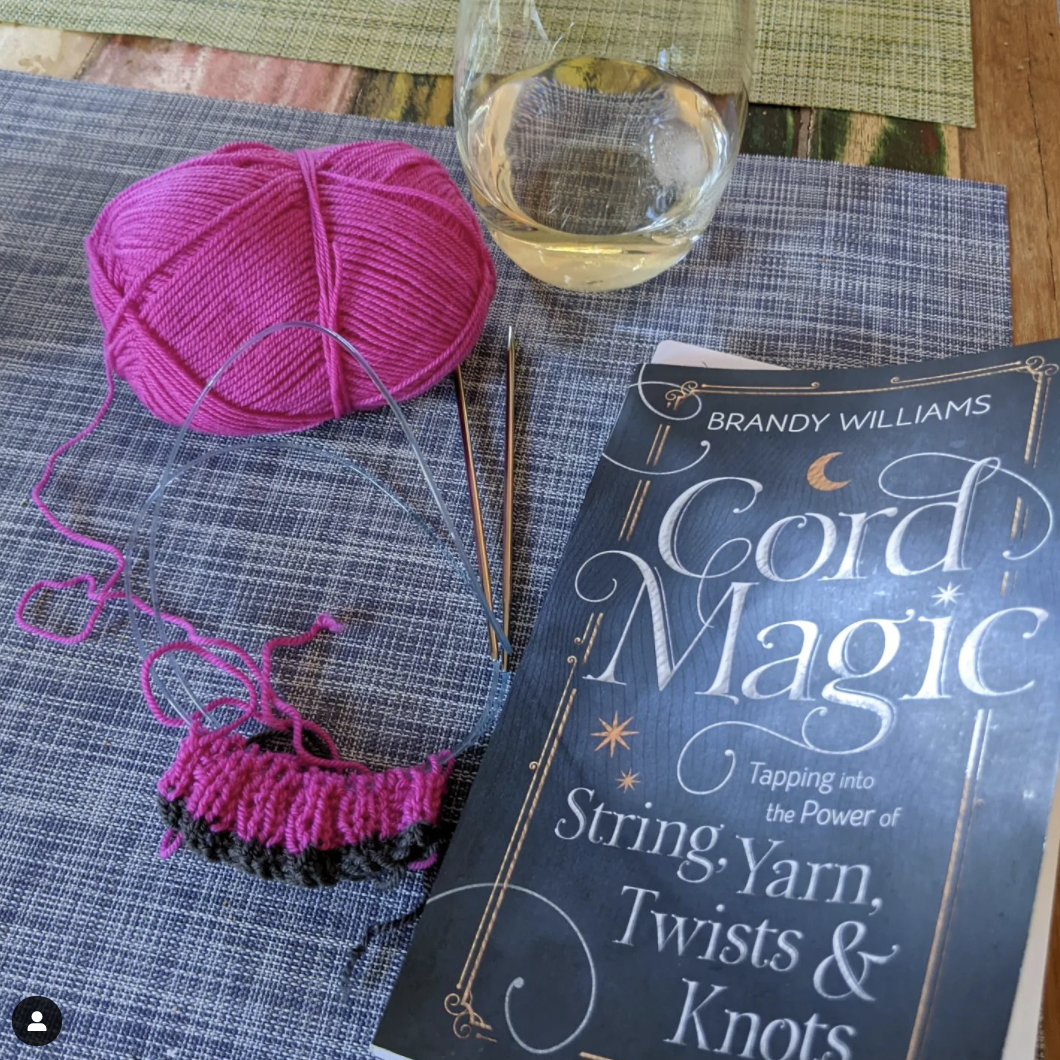 What is your biggest passion outside of your business?
I love to ski! I started a few years ago and it's been a great way to embrace the otherwise gloomy winter months here in the PNW. Plus, who doesn't love après-ski? It's been a great active hobby as a knitter since it offers lots of opportunities to wear my knitted items!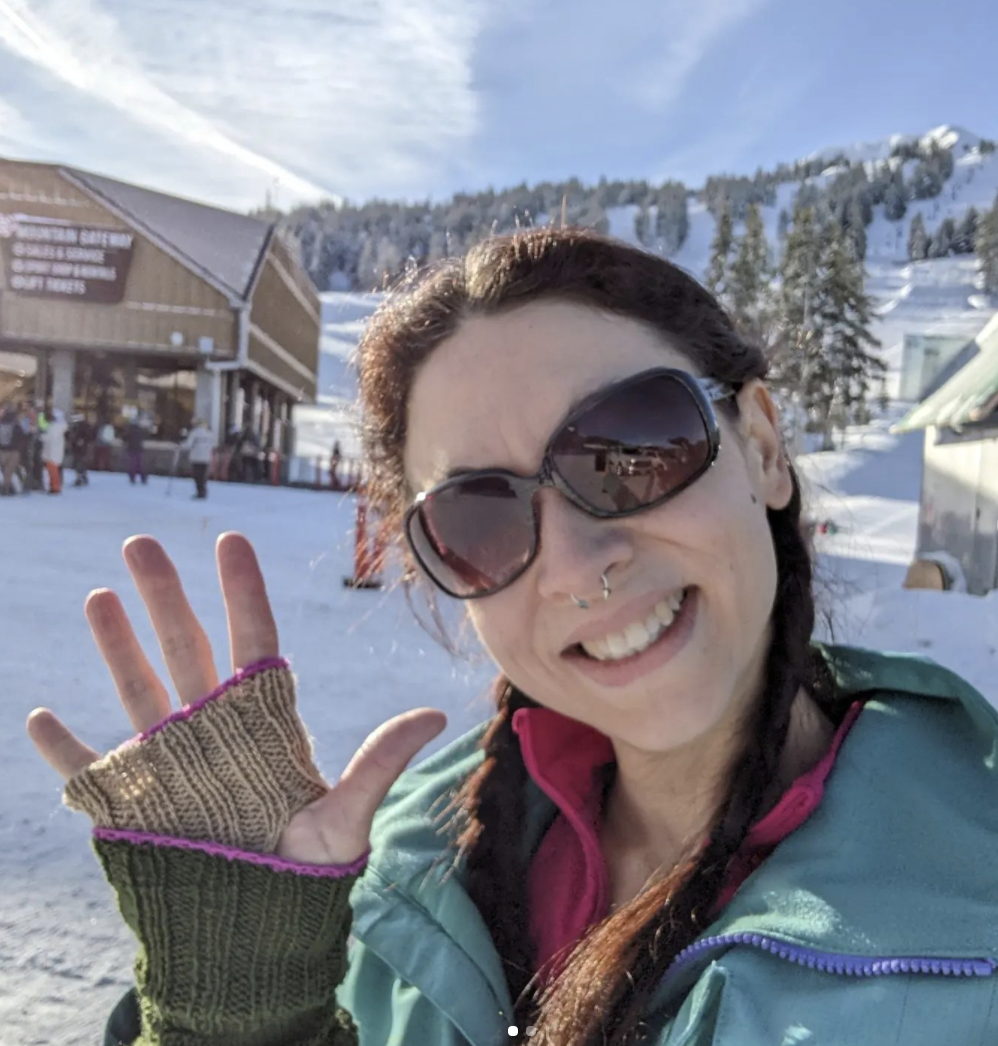 What embroidery project are you most proud of?
Truly, and I'm not saying this because you're interviewing me, your now retired palmistry inspired kit is what really hooked me into the craft and is still the project I'm most proud of. Your helpful prompts on ways to further embellish the kit gave me courage to step outside the box - so thank you! Now I'm ready to sign up for all of your stitch clubs and maybe incorporate some into my knitting patterns.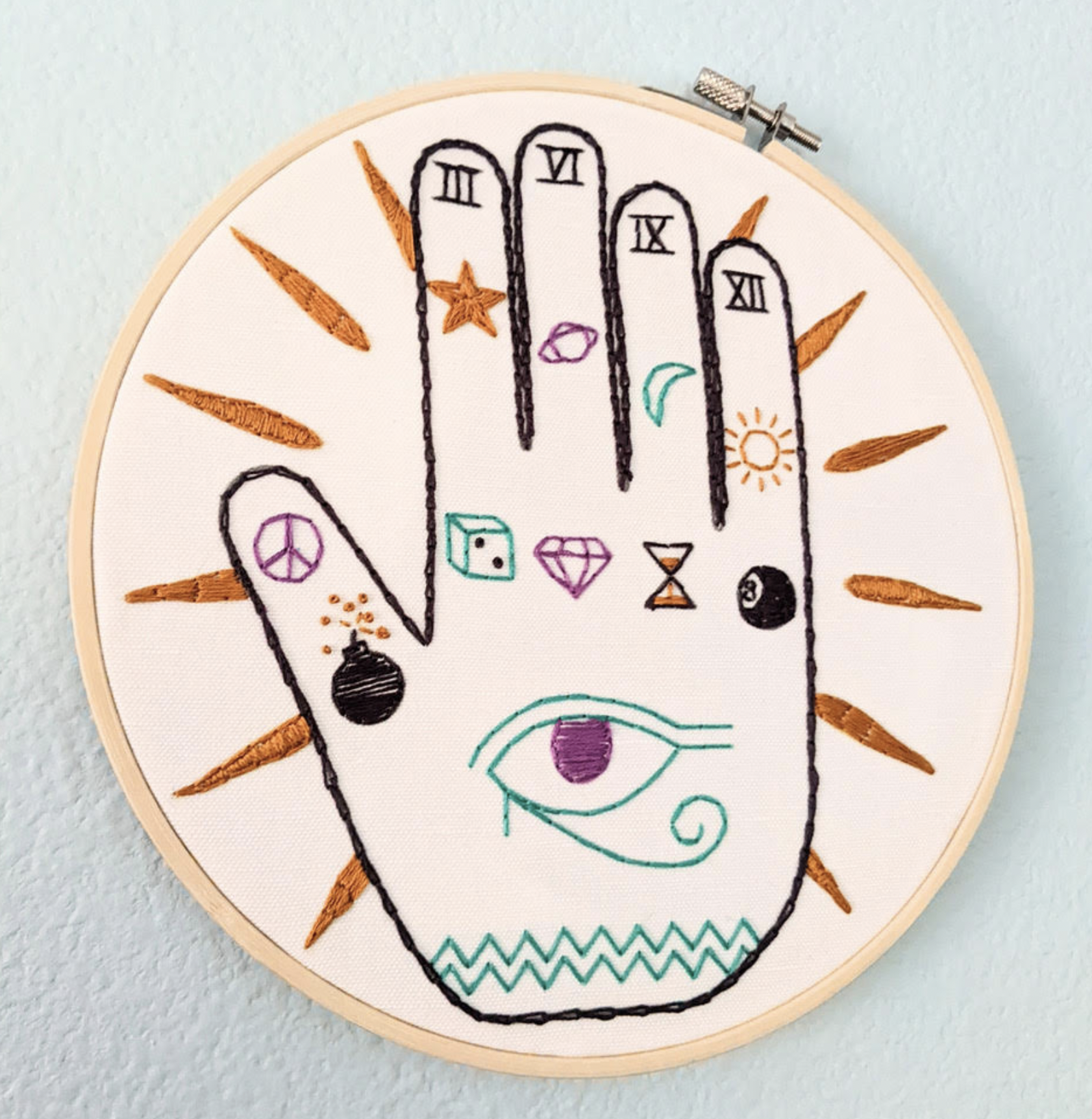 What one thing would you recommend people to check out from your website?
If your readers are like me, they love a good podcast to keep them company while stitching, knitting, or whatever your craft of choice is! So, if you happen to be on the Light From Lantern website, check out my podcast Knit A Spell which releases weekly episode and is sure to inspire you to play with including magical practices. For example, in Episode 43, we talk all about the Witches' Ladder and how to make one - we even made a free guide. It's a fun way to use extra thread and yarn! You can listen HERE.
Besides her website, you can find Katie on her Instagram (@lightfromlantern).