Are you an illustrator looking to add a new product to your line? Or a shop owner wanting to offer your customers something truly unique? Or maybe you're an organization seeking a team-building activity or custom merch?
Collaborations always lead to magical outcomes, like Mountain Dew Doritos, so let's work together to make some magic.
Curious who else has worked with us?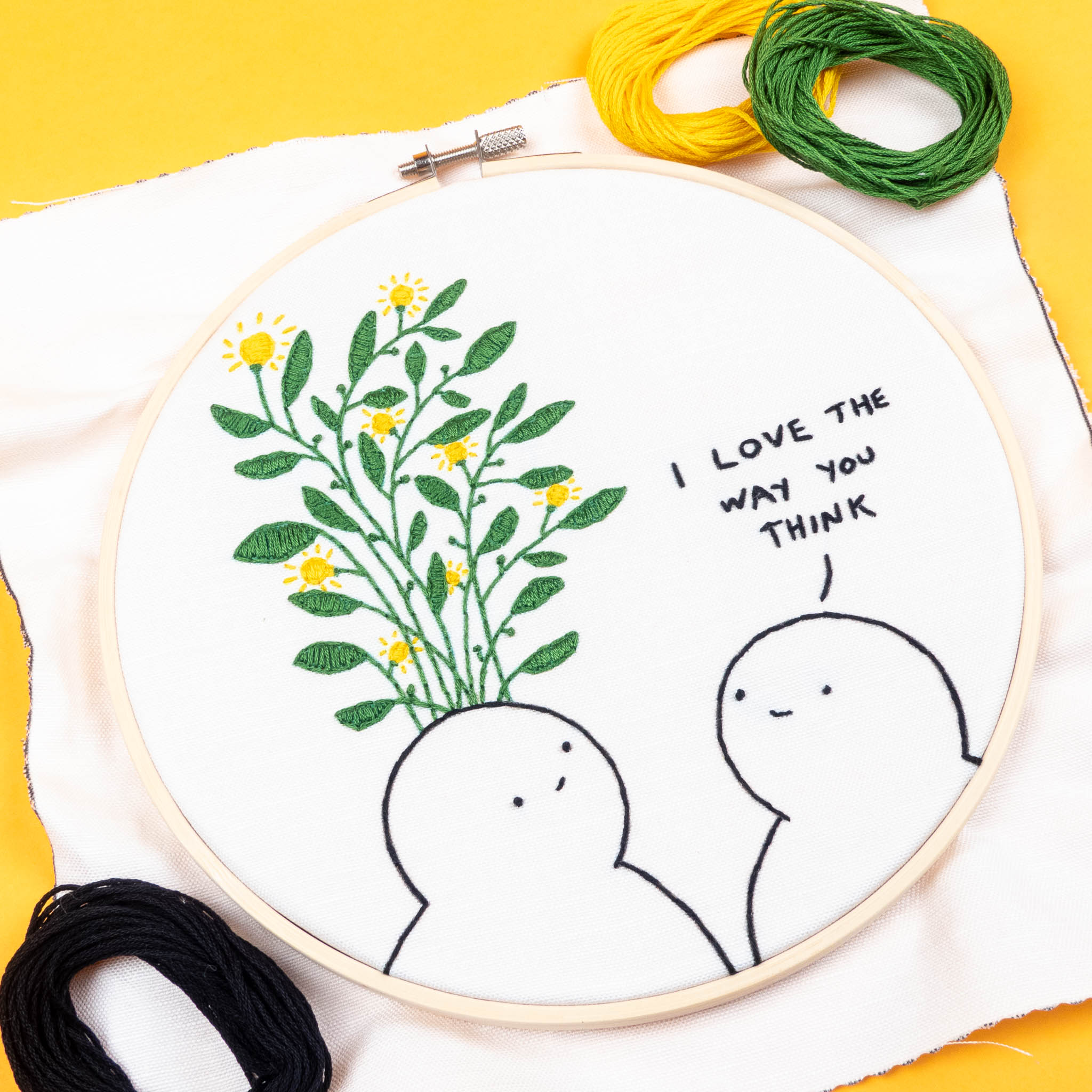 Worry Lines (@worry__lines) teamed up with us to turn one of their darling illustrations into an 8" embroidery kit. Their fans loved it so much, it sold out within the first day!
We designed this 5" Washington, DC cherry blossom kit for Stitch Sew Shop (@stitchsewshop) and it's an annual spring favorite.
Ready to get started? Share a brief description of your project and I'll get back to you with all the cool info on how we can work together.